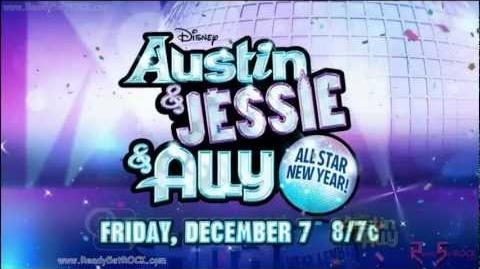 Be sure to tune in to the Disney Channel on December 7, 2012 for the "Austin & Ally" and "Jessie" crossover episode, titled "Austin & Jessie & Ally: All Star New Year." Watch a promo for the episode below, and let us know if you'll be watching.
P.S. We can't wait to hear the full version of Ross Lynch and Debby Ryan's new song included in the episode! We love the preview in the promo below!
Via: DisneyDreaming.com !