Thursday, January 31, 2013
Time out! We thought there were a TON of "
House Of Anubis
" fans out there who were watching the third season of the show, and we were counting on a fourth season being announced soon. However, if you take a look at
actor
Brad Lewis Kavanagh's recent Tweets it looks like the show might be over for good.
Brad Tweeted:
So that's it, left anubis today after finishing season 3, feeling sad it's over but who knows what could come next?

Then he added:
Life has changed and it's weird, but I'm feeling oddly optimistic, and that's thanks to you guys

Do you think that there will NOT be a HOA season 4? Or, do you think Brad's character leaves the show this season?

Via: Nickutopia
Sunday, January 27, 2013
He posted :

Haha Nickie not so slick
lol Blake ! Check Out These Photos !
Looks like he is having lots of fun ! I need to go there lol
Jordan Posted :

Getting pretty stoked about this adventure.
#TBM
Cool Hat ! I want one !
The Beautiful Peyton List attended The Entertainment Weekly Pre-SAG Party


Hosted By Essie And Audi with Jackson pace at Chateau Marmont on January 26, 2013 in Los Angeles, California. They looked stunning !
Peyton Posted this Photo with:

"I usually don't take pictures with white kids on Saturdays."-Chris Rock
Lol at the crying face Peyton made ! Chris Rock is hilarious !
Z Posted this on Instagram:

I love my job...thank you
Aww so nice of them kids ! If i was there i would have a sign too ! Zendaya is awesome !
Jennette Tweeted:
I have a big contest to announce when I
hit 2 million! You guys will like this one, i think.. ;)
Mhmmm I wonder what it is !? Maybe a Dinner ! We'll see ! I can't wait ! I might even enter lol
Bella Instagramed This Photo With :

Vocal class with

@ashleyturnermusic

and a visit from Fred!
Awww That's so sweet ! I guess the cat was giving her
some encouragement Right ? lol
Have Fun Bella :)
R5 is currently filming the video to their Hit song "Loud" ! Check Out these Photos they posted on their Instagram !
Riker and Rydel crazy for
#LOUD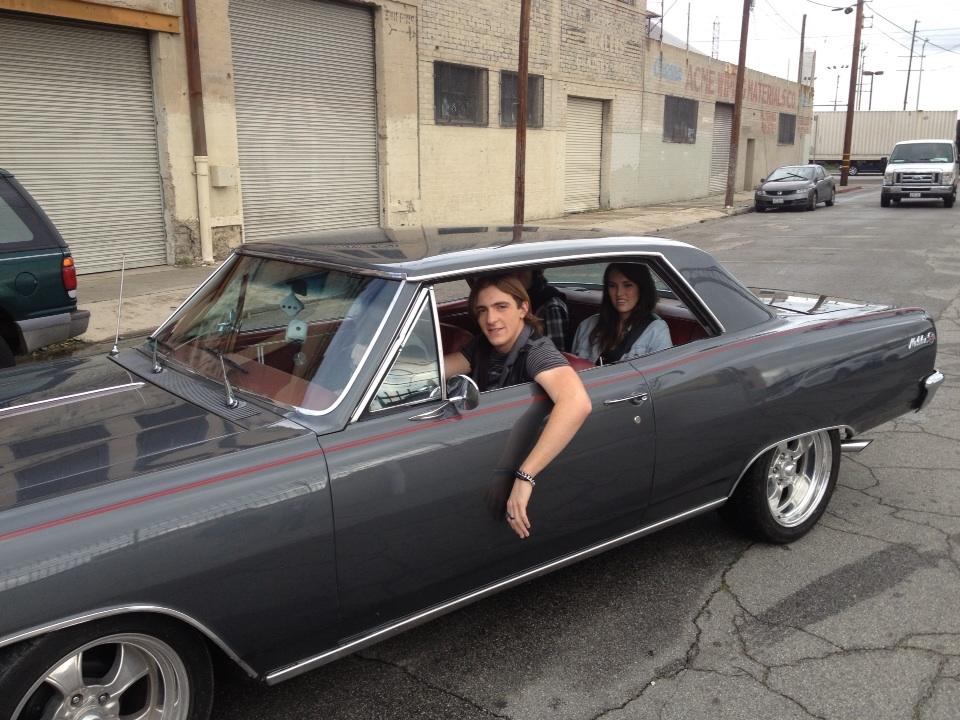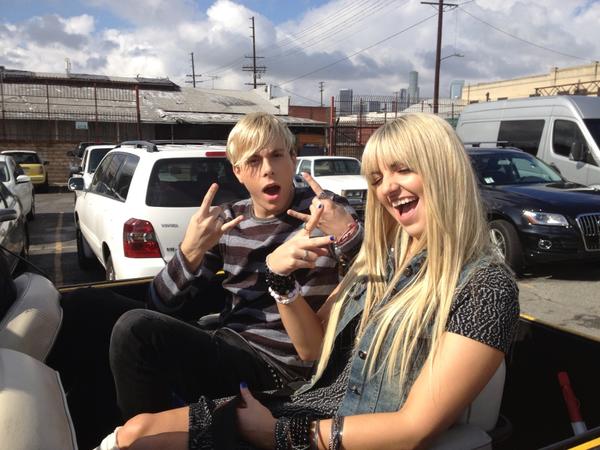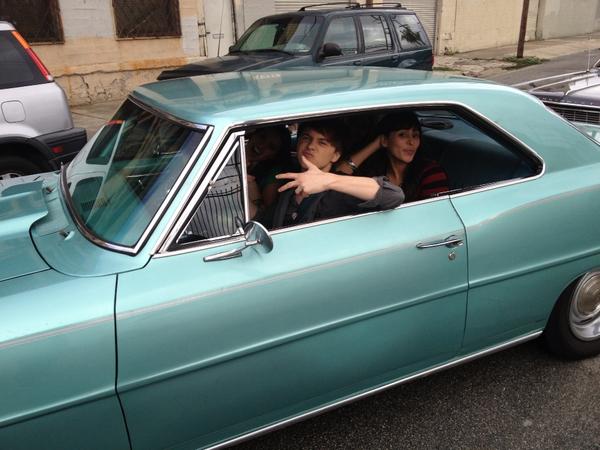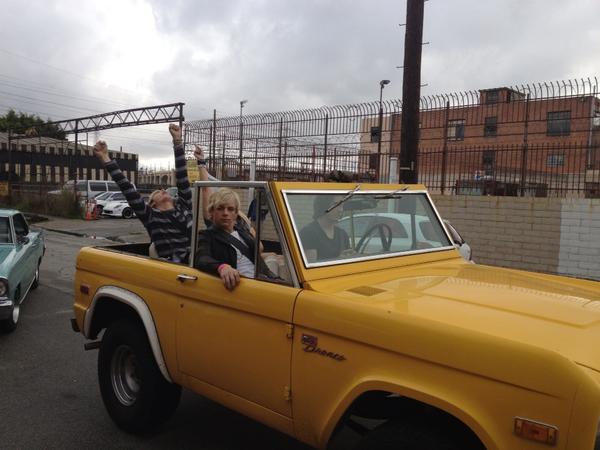 I can't wait to see this video ! These guys are so awesome ! I think Disney Channel should take this group and make a Disney Channel Original Movie ! Call it "We Are R5" ! They should also give the movie Sequels "We Are R5 Two" Etc !
Tell us what you think about these photos below !