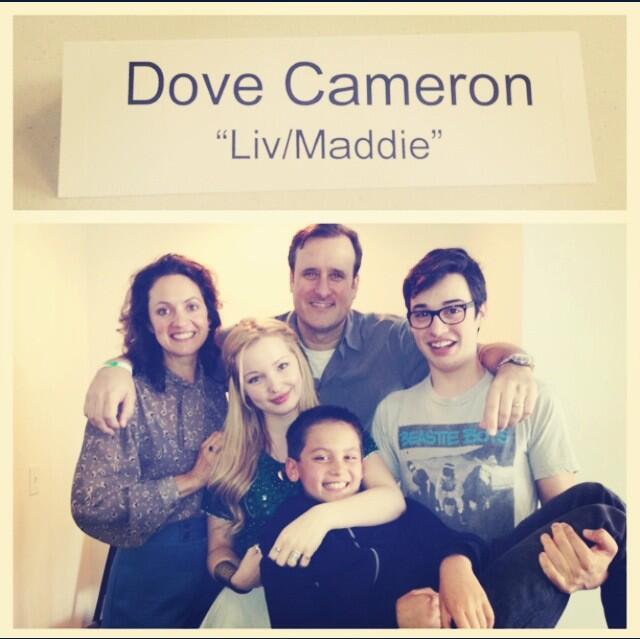 Today the cast of "Liv & Maddie" had a Table Read ! A photo was posted at the table read of Dove & 2 girls. I'm wondering are the girls on the show.
Shelby Wulfert Tweeted:
Table Read for Disney!
Dove Quoted The Tweet and Said:
Killed it today, my beautiful doubles! X0X0
Here's the photo:
I'm guessing these girls are either stunt doubles or in a clique with "Liv" During the show.