Get ready to check out this awesome interview we did with "Degrassi" Luke Bilyk ! He dishes on season 13 plus much more !
1. How old were you when you started acting ?
I have been in the industry since I was a infant, my first job was a Huggies commercial when I was about 2 months. But I realized that I wanted to continue in acting at around 8-9 years old.



2. Is Degrassi Season 12 your last season ?
No, I will be returning for season 13. With everything that my character has gone through over the years, Drew was a year behind because he dropped out of school. But returned to Degrassi and was chosen as school president in Season 13.
3. If you're on Season 13 of Degrassi give us a brief of what it is like ?
This year is going to be very different because you get to see the new miners and what it's like for them. As well as those people who didn't graduate. Like always Degrassi is going to shock you in many ways!



4. If you had to choose one movie what is your fav ?
It would have to be a movie with Leonardo DiCaprio in it. Blood Diamond or Departed, either one can't choose.



5. What was it like filming Degrassi Season 12 ?
I always enjoy going to set and looking forward to what is decided next for drew. Season twelve was very emotional, because we knew that there would be so many cast members graduating. We all tried to make the best of the time we had together!
6. ( Fan Question From @IamChloeChan )

We all love both but if you had to choose one, Eating or Sleeping?
This is a hard question but if I had to choose, I would say; eating... my mothers cooking.



7. ( Fan Question From @RiiTweetsss ) M

ost embarrassing moment on set?
Back in season 11 me and Chloe Rose had a karate scene where she had to flip me, and during one of the takes my pants ripped directly in half. And since they didn't have a second pair they had to repair them right on the set ! It's a good thing we're all so close on set!
8. Who do you look up to acting wise ?
My biggest inspiration for life and acting is Leonardo DiCaprio, one because he is so natural and can capture your attention in every way possible. Secondly because he was once a young actor and he has made a name for himself using only his talent! He has been able to keep well grounded and out of the celebrity spot light .



9. Who is your Celebrity Crush ?
My celebrity crush is Evangeline Lilly from Lost, I actually met her at the Emmys and I completely had a fan moment! Lol It was a bit embarrassing, but makes for a good story.



10. What is your say about Bullying ?
B

ullying needs to be stopped and the person doing the bullying needs to be dealt with properly.

I think that everyone should be treated equal no matter what they look like or where they come from.



11. If you could Lead Role in any Disney or Nick show what will it be ?
I'd choose the Disney's Wizards of Waverly Place.



12. ( Fan Question From @MorgannDegrassi )

Where do you want/hope his acting career will go? BTW Morgan loves you Luke. She said You're so talented.
Well thank you very much Morgan<3.
I am hoping in the future that I can be a successful actor and inspire other people to act just like Leonardo DiCaprio has done for me. My goal is to be working on feature films once I'm done Degrassi.



13. (Fan Question From @LukeBilyksGirl ) H

ave you ever liked a member of the cast more than a friend?
Forsure! Lol



14. ( Fan Question From @DegrassiBraden )

Is there a certain character you want to see Drew interact with more?
Yes, Drew with Eli would've been great if they interacted more, seeing Eli was close friends with Adam.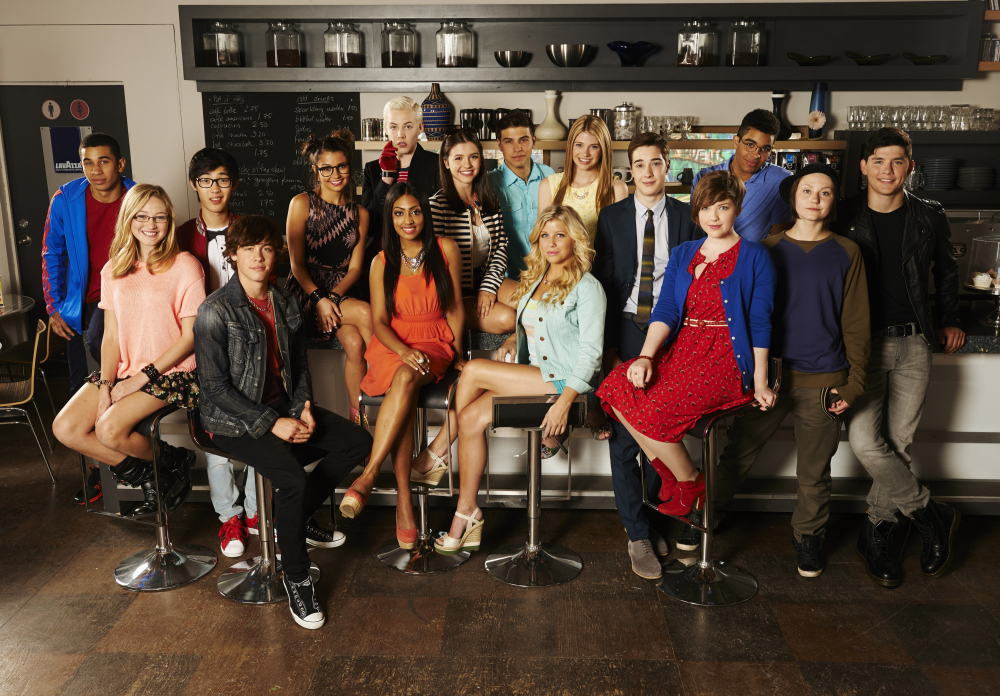 Are You Excited for Season 13 to premiere June 11, 2013 ? Comment Below what you're looking forward to.