Tuesday, September 24, 2013
VIA: DISNEYDREAMING
So as much as Ariana Grande and Nathan Sykes tried to deny that they were in a relationship, it turns out that they are in fact an adorable couple. Ariana and Nathan were spotted by fans holding hands and hugging at Disneyland this week – aww!
Here's what Nathan had to say when he realized word about his new girlfriend was out:
So, I guess it's obvious now…thanks to everyone who is being so lovely. I'm so happy ❤️ #butweareterrified #pleasedontkillme #orariana



We hesitated saying anything as people can be a bit insensitive but thank u we value all of your happiness, thank you for valuing ours :)
Monday, September 23, 2013
Check out this song Disney Channel/ Broadway star Ryan McCartan made for Disney's Dove Cameron! They're an item and this couldn't be more sweet <3!
Plot:
Instant Mom
displays the life of Stephanie who has to drastically tone down her partying ways when she marries an older man, Charlie, who is a father to a teenage girl plus two younger boys.
Stephanie has to quickly learn how to be a full-time stepmom while attempting to keep her social life active.
Promo:
Mason shared:
Visiting my sis @xoxogeorgia on set while she films the new Disney channel show "I Didn't Do It" with @realoliviaholt coming in 2014!
Yes can't wait to see this show!
Thanks for the info: Dis411
Karan shared:
Will you be asking questions? Tweet him @TheKaranBrar with Hashtag #AskKaran
Jessica shared:
So excited! I want to see this show just for Jessica haha! I bet it's awesome!
Sydney shared:
We can't wait to see Instant Mom!
Raini shared:
No caption but love this!
Karan shared:
So nice and love that they're helping !
Madison shared:
She's so beautiful!
This years Monstober brings all new episodes of
Liv & Maddie
Shake It Up
Jessie
Dog With A Blog
Good Luck Charlie
New UK Series ( Wolfblood )
Ant Farm
Phineas & Ferb
New Wonder Over Yonder
Mickey Mouse Shorts
Toy Story Event!
Also the Movies
Monster Inc
Twitches
Twitches Too
My Babysittters A Vampire
Halloween Town's
Girl Vs Monster
& Despicable Me!
Promo: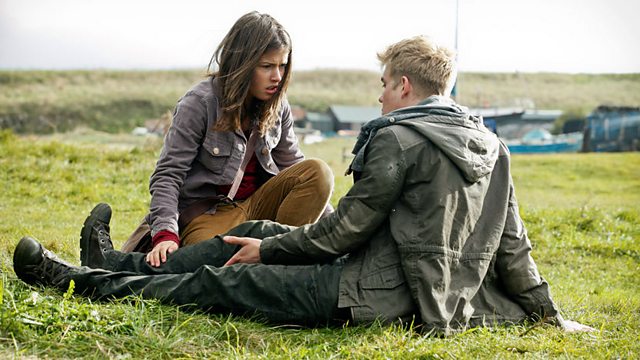 Plot:
Schoolgirl Maddy Smith is a wolfblood,daughter of parents who turn into wolves,not werewolves,at full moon,which will be her destiny when she is older.Her friend Shannon has taken photos which she believes to be proof of unusual creatures in the area. Surly new pupil Rhydian Morris arrives at Maddy's school. He has super-human strength when taunted and,when angry,involuntarily changes into a wolf. Maddy decides she must protect him,not just for his own sake but to stop him exposing her family's secret and claims he is a distant cousin come to visit .
Promo:
Plot:
It's Ditch Day at Avery's School but it's a twist on her!
Clip:
Promo:
Plot:
Chyna gets to work with Madam Goo Goo!
Clip:
Promo: